Najaf Rugs Melbourne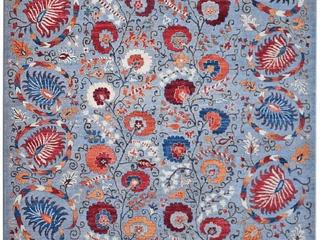 Address 461 High St, Prahran VIC 3181, Australia
Products/Services
Silk Rugs, Kilims, Vintage Rugs, Persian Rugs, Hallway Runners
Najaf Rugs Melbourne – Handmade Rug Shop
Najaf Rugs is a family-owned business specializing in beautiful handcrafted rugs and textiles sourced from all over the world. Our team of experienced designers work closely with our clients to create custom rugs and textiles that are both stylish and functional. Whether you're looking for a one-of-a-kind rug for your home or a unique gift for a loved one, Najaf Rugs has something for everyone.
We have a large selection of vintage, semi-antique, and new rugs, kilims, and hallway runners. Our collection features a wide variety of colors, patterns, and sizes to choose from, so you're sure to find the perfect rug for your space. Whether you're looking for a traditional Persian rug or something more modern, we have a rug for you.
We have something that will be perfect for your space. We are proud of our ethically produced and supplied rugs. We only want the best for our customers. We are confident that our rugs are of the highest quality and that they will meet your every need. We are committed to providing you with the best possible service and we hope that you will be satisfied with your purchase.
We're located in Melbourne, Australia, so we recommend shopping online now or coming in store! Our online store offers a wide range of products, including clothing, accessories, homewares and more. We also have a physical store in Melbourne CBD, where you can come and try on our products in person. Our friendly staff are always happy to help you find the perfect item, whether you're shopping online or in store. So what are you waiting for? Start shopping now!
Sign In
Register
Reset Password