Melbourne Timber Supplies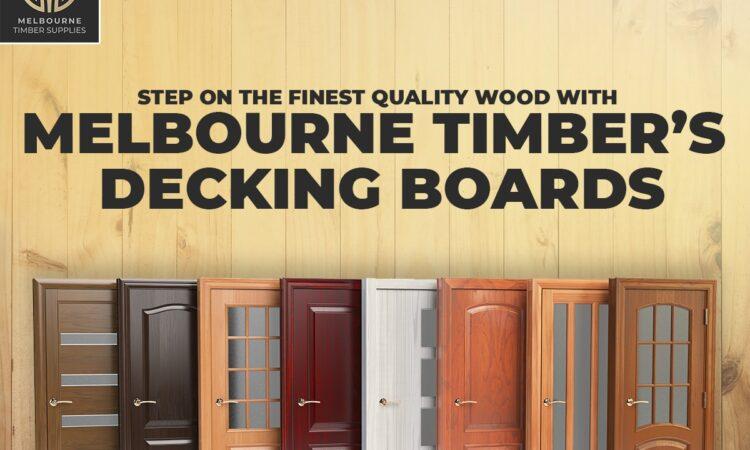 Address 14 Radnor Dr, Deer Park VIC 3023, Australia
Products/Services
Treated Pines
Non Treated Pines
Hardwood
Hardwood Lining Boards
Hardwood Floor Boards
Hardwood Architraves
Structural F17 KD Hardwood
Hardwood Posts
Hardwood Stair Treads
Furniture Grade Hardwood
Hardwood Decking
Hardwood Doors & Door Frames
Posts
Particle Board Flooring
Doors & Door Frames
Framing Pine MGP10
LVL F17
Decking
Structural Plywood
Battens
Introduction of Melbourne Timber Supplies Australia
Melbourne Timber Supplies have been at the forefront of timber suppliers in Melbourne for over 3 years now. We are known for our excellent service, superior quality of timber and low prices that are among the cheapest in Melbourne.
We understand and appreciate the vintage elegance of timber that makes it such a huge draw in construction and housing alike. As such, we take pride in supplying timber for residential and commercial needs at the best combination of price and quality in Australia, aiming to make timber more popular among households, tradies and builders.
As your premier timber suppliers Melbourne, we spare no effort in ensuring that you have the absolute best experience in ordering timber from us. Therefore, we have the most convenient deliveries and payment system that will make your timber orders easy, smooth and hassle-free. Plus, our ever friendly team of experts are always ready to help you out with anything!
FAQ

As a general rule of thumb, any timber (or wood for that matter) can be used for outdoor furniture or other applications. The harder the wood, the better it will weather. For example, wood from a fruit tree (i.e. cherry, peach, apple etc.) will work out very well, whereas wood from a conifer (i.e. pine) might not work so well. The reason is because softwoods (conifers) are naturally very resinous and prone to cracking. This is especially true if the wood is not treated.

Timber merchant is a person responsible for buying, selling and transporting timber. This person needs to have knowledge about wood and wood products. Marketing knowledge is also required as he is responsible for selling the timber to his customers. This person will also have relations with the manufactures of wooden products. Melbourne Timber Supplies is one of the best timber supplier in Austraila.

Hardwoods are species of trees that produce wood which is hard and strong enough to be used for building furniture or other things. There are many types of hardwoods and the most famous types are oak, cherry, and mahogany. Some hardwoods like Oak or Mahogany come from deciduous trees and the others like pine come from conifer trees. What are the harder woods than pine? Well there are different opinions and different arguments but the conclusion is always the same. Teak, Mahogany, Oak, and Birch are all the harder woods than pine  when using the same wood density.
Sign In
Register
Reset Password