Lulla Financial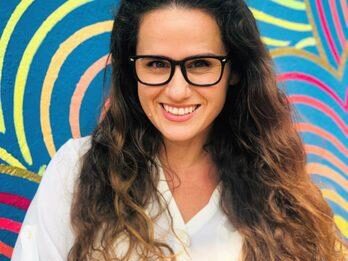 Address 95 3rd St Fl 2 San Francisco, CA 94103
Lulla Financial Advising & Investing
We understand that financial planning can be overwhelming, especially if you're not naturally inclined towards it. That's why we specialize in financial planning for people who hate financial planning. We'll take care of the nitty-gritty details for you so that you can relax and focus on the things you enjoy.
We know that everyone's financial situation is different, so we'll tailor our advice to your specific needs. We'll help you figure out where you want to be financially, and then create a plan to get you there. We'll also be there to support you and answer any questions you have along the way.
If you're tired of feeling like you're not in control of your finances, give us a call. We'll help you take back control and achieve your financial goals.
Meet the Manager

 

Amie S. (Manager Lullu Financial)

Amie is a talented person who discovered that having money felt better than being in the spotlight. She participated in her first musical when she was eight years old and began saving half of all cash presents she got. Even while she still likes to perform, she is content to assist others in being stable and financially savvy. After her meetings, you can probably find her hiking with her dogs or on a trip to Tahoe.

Amie has a degree in technology entrepreneurship and management from Summa Cum Laude.
What we do?
Lula Financial is a boutique financial services firm that specializes in helping clients strengthen their finances. We work with our clients to identify areas where they can improve their financial health and then develop a plan to help them make positive changes. Our services include financial coaching, budgeting assistance, debt management, and more. We are committed to helping our clients improve their financial wellbeing and reach their goals.
We help our clients in the following Areas:
Retirement Planning 401(k)/403(b) Rollovers IRA/Roth IRA Investment Strategy Student Loan Debt Credit Card Debt Life Insurance We are fee-only investment advisors and fiduciaries.
---
.
Sign In
Register
Reset Password